PET OF THE WEEK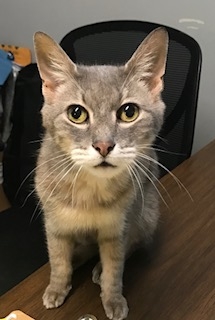 PETS of the WEEK - Home for the Holidays


HOME FOR THE HOLIDAYS Adoption Event - Hurry in to meet our adult cats (1 year or older) as their adoption fee will be WAIVED and all of our kittens(under 1yr of age) their adoption fee will be half off, with an approved application. So stop in and visit us from 12pm - 4pm daily and check out all of our sweet cat and kittens who would love to go home for the holidays!!
---
Serving Animals and People in
Allegany County of New York
The SPCA's mission is to attend to the needs of the abandoned, neglected, and abused companion animals of Allegany County. Change is constant at the SPCA shelter. Animals in great need of care and compassion continually arrive as others are adopted out into their forever homes. The furry faces may change, but the need never goes away.
Campaign - Give Me Shelter
...download>>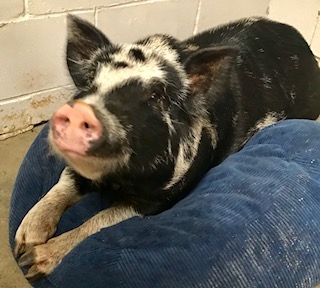 FUNDRAISING:

Matching Gift Challenge – Let's Do This and BRING US HOME!! The SPCA has been challenged by two of our donors to raise funds for the completion of our new shelter in 2018. For every dollar raised by our community, these donors will match…UP TO $50,000! If we meet this goal this will go towards the final items needed for completion of our shelter this year, and to give our animals their new residence until they find their 'fur-ever' homes! Your donation of any amount will be matched dollar for dollar!
We're in the home stretch now…we are ready to move in and we just need you to help us get there and BRING US HOME! We can't wait to move our furry animals into the new facility by the end of this year and open our doors in January 2019!
Our shelter animals in our care will have ample space, a warm and welcoming environment, places to play and interact with potential adopters as well as areas for education and medical needs. The generosity of our donors to date has been overwhelming, and this gift in particular has humbled us. Every single dollar will matter to reach this goal…and we need your help now more than ever. Donations can be made via our website using Paypal or donations can be mailed to SPCA Serving Allegany County, P.O. Box 381, Wellsville, NY 14895.
NEW SHELTER NEWS: "GIVE ME SHELTER"

Our new shelter is moving along in 2018 and our goal is to complete it and start moving in by the end of 2018. As planned, the SPCA Serving Allegany County has completed Phase 1 of building our new animal shelter in January 2016...and we are in Phase 2 - and have completed the Cat section, spay/neuter clinic and the main section of the shelter, we are now finishing the dog kennel area and the indoor dog play/exercise arena. We started construction with Kinley Corp from Allegany on July 20th, 2015 our geo-thermal is in the ground an we are heating our building using the geo-thermal heat system.
The shelter building has been designed by Clark Patterson Lee from Olean using the latest shelter design techniques, including sound mitigation, energy efficiency, air exchange and sanitation. Improved systems will make the building more comfortable for volunteers, visitors, and our resident animals. In addition, the SPCA has incorporated "green" building strategies to minimize environmental impacts and increase efficiency, such as geo-thermal for our heating and cooling and solar arrays. We have chosen to construct the new shelter out of ICF (insulated concrete forms) - comprised of styrofoam inner and outer walls and concrete poured inside the walls which not only has a high R-value, but it also will act as a sound barrier.
This has been all made possible by our donors, bequests and several grants. The construction of our Low Income Spay/Neuter clinic was made possible by the ASPCA's NY State Animal Population Control Program grant. We received $100,000 in 2015 to start the clinic and in 2017 we have been approved for another $204,932 to complete the interior construction of the clinic along with outfitting the clinic with the surgical equipment needed. The Spay/Neuter clinic is critical in helping to control the animal population in Allegany County. We also received another grant from the Pedigree Foundation for $10,000 from their Program Development Grants for our indoor Dog Exercise Arena. These funds are being used to help to complete the indoor Dog Arena. The goal is to reduce the stress on our dogs by giving them the opportunity to have some out of the kennel time for some exercise and play-time in the arena...thus helping them become more adoptable. A special THANK YOU to the ASPCA, Pedigree Foundation, Bertha Hamilton Foundation & Newman's Own....and let's not forget all of our donors who have made this possible.
Check Out Our New Shelter Design Pics

NEW BUILDING FUND - How you can help to build our new building! The First Citizens Community Bank in Wellsville is taking donations towards our New Shelter, and all donations are greatly appreciated...just let the tellers know you would like to donate to the SPCA and they will put your donation into the SPCA New Building Account. Or you can donate from the comfort of your home computer via Pay-Pal, just click here to Donate or stop into our shelter at 1374 State Route 19 South, Wellsville, NY 14895, you can also mail donations to our shelter address at: SPCA, P.O. Box 381, Wellsville, NY.

...download>>