Events / News


FIND A DOG


FIND A CAT


FIND OTHER


Success Stories


About Us


Help Us


Contact Us


Adopt A Pet


Donate


Cruelty


Paws Up!


Memorials


Home


Winter 2018 Newsletter


Winter 2017 Newsletter


Winter 2016 Newsletter


Winter 2015 Newsletter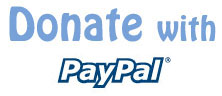 ANNUAL THEME BASKET AUCTION - October 19th & 20th

Before you know it our SPCA volunteers will be preparing for the 24th Annual Theme Basket Auction at a NEW location this year - PIONEER STUDENT UNION CENTER - Alfred State College - WELLSVILLE CAMPUS. Bidding takes place from 5:00pm to 9:00pm on Friday, October 19th and NEW EXTENDED HOURS from 9:00am to 3pm on Saturday, October 20th.

Our baskets are put together and donated by generous individuals, groups and business supporters. We usually have over 350 beautiful items, (not all of which are in basket form), valued between $50 and $1,000. All proceeds benefit the SPCA shelter animals of Allegany County. Again this year we feature a dozen or so of our 'specialty items' to bid on, along with a a special area just for the men called the "The Man Cave" and another area just for Kids only - called the Kid's Corner!!

We are very grateful for the support we have received in the past and we are hopeful that you will continue to support the animals again this year. Animals ask so little of us and they give so much in return. Please join us for this fun-filled event and help us to continue to care for our furry friends!

It's not too early to donate a basket or become a volunteer for our Annual Theme Basket Auction - just call the shelter at 593-2200. If you would like to create your own Theme Basket and donate it to the auction, you can drop it off at a few convenient locations: First Citizens National Bank and ALCO Credit Union - All locations; Wellsville, Belmont, Cuba and Friendship. This is our largest fundraiser of the year - so please join us in making it a success for our furry friends!