Pets & News
DEANNA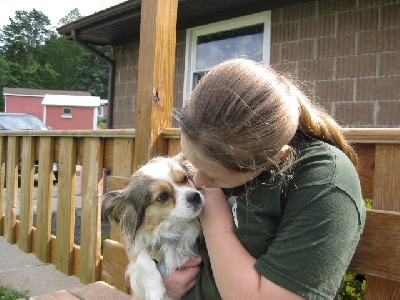 DEANNA – Fulfilling her owner's dying wish.

Deanna was a sweet but shy Tibetan Spaniel who was turned in by her owners as they were being deployed overseas. Deanna was an unusual case, as she would take quite awhile to warm up to any of us at the shelter and was rather difficult at times. What were we to do with this beautiful little dog that had difficulty with people?

Emily Starr our vet tech, took the time to sit with her each day and finally won her over. One day a fine older gentleman came in and wanted this little shy and trying dog we called Deanna. Off she went to her new home and she gave her new owner quite a hard time, as she would run away on him and hide and many times would not let him near her. Finally Deanna let her new owner into her life, and she soon became one spoiled dog! One day her owner stopped by the shelter to ask us to board her while he went to the hospital for some tests, unfortunately he was told he had lung cancer and had not long to live. He took his girl Deanna home for another month and then came back to drop her off for the final time. He asked with tears in his eyes for us to find her another loving home, Deanna was very depressed, she didn't understand why she was back here and not with her owner. She just wanted to curl up and give up and we couldn't have that, again Emily made sure each day time was spent with Deanna.

Then one day a lady came in and met this beautiful tan & white, long flowing haired dog. She fell in love with her and adopted her. We want to thank Kathy Madden for taking a chance and opening her heart on a scared, lonely little dog who thought the world of her previous owner Jerry and missed him terribly. Thank you Kathy for making his dying wish come true!