How to Adopt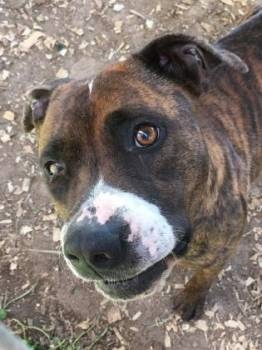 ADOPTING A FRIEND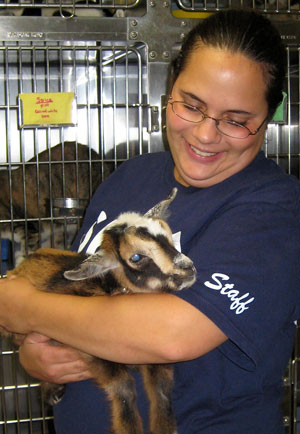 The goal of The SPCA Serving Allegany County is to find good, loving homes for the animals in its care. Our shelter management and our staff would love to assist you in the selection of a pet.
It is recommended that in order to avoid disappointment, anyone seeking to adopt an animal seen on this web site should contact the shelter to make certain the animal is still available. We do require an application be submitted FIRST, we will then review it and if approved we will contact you to schedule an appointment for a meet and greet. You can contact us either by e-mail (spcaallegany@gmail.com) or by calling the shelter at 585-593-2200.or contact us via Facebook 
All dogs and cats are spayed or neutered before they leave the shelter. The adoption fee for an adult dog 1 year old+ is $175.00 and puppies are $225.00, which includes the spay or neuter and all required canine immunizations, wormer, microchip and flea treatment.
The adoption fee for an Adult Cat - over 1 year old is $75.00 which includes the spay or neuter, all required feline immunizations and testing for FeLV and FIV, plus wormer and flea treatment and microchip. The adoption fee for Kittens is $100.00.
NOTE:  All adoption fees include micro-chipping with a 1 year registration.
ADOPTION PROCEDURE:
1. Once you have chosen an animal you will need to fill out an adoption application. You can download an application from our website and bring it with you or email it to spcaallegany@gmail.com. If you rent your home, you MUST provide a written statement with a phone number from the landlord or property owner allowing you to adopt the pet. We will also need to call your landlord or property owner. Your application cannot be processed or approved before receiving permission from a landlord.
2. Due to the large number of applications we receive on a daily basis, we cannot process applications the same day, it may take several days to review your application. If your application is approved a staff member will contact you either via email or by telephone to make further arrangements to schedule a meet and greet with the animal you are interested in adopting. PLEASE NOTE: We receive MULTIPLE applications on each animal daily, and many applications are approved for the same animal, but the SPCA must select the best fit for the dog or cat. If you have an approved application and the animal you are interested in is already adopted, your application can be used for another dog or cat.
3. When adopting a dog please schedule an appointment for any dogs living in the household to come to the shelter and meet your prospective new pet. A successful meet and greet must be conducted before an adoption can be finalized. Also, it is recommended to bring all other members of the household to meet the dog as well.
4. Please remember that submitting an application does not guarantee adoption and that the animal will continue to be available for adoption by others until your application has been approved.
5. We do NOT hold animals without an approved application, once approved we can hold the animal for 24 hours.
6. Animals under 6 months of age that have not been spayed or neutered are available for foster through our Foster-To-Adopt Program. After the animal has been spayed or neutered they will then be available for adoption.
7. If you are adopting a cat, a carrier will be required. If you do not have a carrier, you can purchase a cardboard one from the shelter.
8. All adoption fee's may be paid with cash, check or credit card.
To start the adoption process, please fill out an Adoption Application at the shelter or download the form down below and submit it to the shelter by either dropping it off or e-mail it to spcaallegany@gmail.com
FOSTERING PROGRAM
To ease the over-crowding in shelters, many rescues, humane groups and SPCA's are finding help through Foster Homes. Since we are a no-kill shelter and every animal stays with us until they are adopted, we do have the need for temporary foster families. Although we work very hard to adopt each animal out as soon as possible, some animals require more time to find their special forever home. Through the use of Foster Homes these animals can prepare for adoption in a real home, rather than the hectic chaos of the shelter. Potential Foster dogs & cats may be older, have a treatable illness or training issues. If you have it in your heart to help a dog or cat like this, download our FOSTER HOME APPLICATION. When your Foster Dog or Cat is eventually adopted into a loving, permanent family you can take satisfaction in knowing you made a difference in that dog's or cat's life and then you can save another life with your next foster pet. Contact the shelter for more information at 585-593-2200.
...download>>