PET OF THE WEEK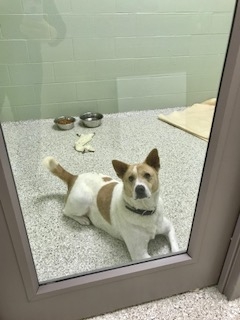 WINNIE SAYS: THE NEW SHELTER IS OPEN!!!


GOOD NEWS: Our NEW shelter located at 5440 State 19 in Belmont, NY is OFFICIALLY OPEN as of February 23rd!! Between moving and the large number of animals we have brought in from recent cruelty cases, we have been overwhelmed. We want to thank you for your patience while we have been closed longer than expected during our move to the new facility. Thank you to all who came to visit us over the weekend and please drop in to visit our furry friends daily from noon until 4pm
---
Serving Animals and People in
Allegany County of New York
The SPCA's mission is to attend to the needs of the abandoned, neglected, and abused companion animals of Allegany County. Change is constant at the SPCA shelter. Animals in great need of care and compassion continually arrive as others are adopted out into their forever homes. The furry faces may change, but the need never goes away.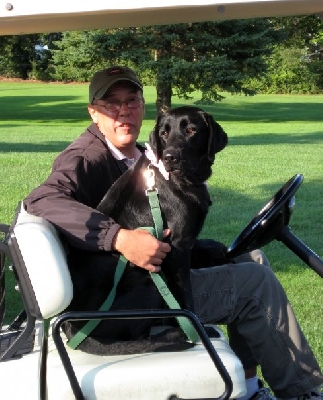 A big PAWS-UP and thank you to all who have been visiting our NEW shelter and making donations and bringing all the much needed supplies! We depend on your support in order to care for the animals and we appreciate each and every donation.

THANK YOU TO ALL WHO ATTENDED OUR GRAND OPENING ON JUNE 1st!!! IT WAS A HUGE SUCCESS AND AS A RESULT MANY OF OUR ANIMALS WERE ADOPTED THROUGHOUT THE WEEK!!!

FUNDRAISING UPCOMING EVENTS:

GOLF TOURNAMENT - Scramble 4 the Animals - August 18th - Wellsville Country Club - Shotgun start at 1:30pm
If you can't play golf you could sponsor a hole for $100 or sponsor a cart for $50...or donate a prize. If you are a golfer and want to put together a 4 person team, you can sign up, by either filling out the GOLF REGISTRATION FORM
here or the forms are available at the Shelter located at 5440 State Route 19 in Belmont. For more information just call the shelter at
585-593-2200
or email us at
scramble4animals@yahoo.com
25th ANNUAL THEME BASKET AUCTION
- October 18th 5pm - 9pm & October 19th - 9am - 3pm
Donations can be made via PAYPAL or donations can be mailed to SPCA Serving Allegany County, P.O. Box 381, Wellsville, NY 14895. Thank you for caring and for supporting our mission to help provide shelter, food, medical care for these animals in need. To donate via PAYPAL, just click on the PAYPAL link below:

NEW SHELTER NEWS:  "GIVE ME SHELTER"
Our new shelter is FINALLY done and we have moved all the animals to our new shelter!! We are happy to report that we have opened our doors on February 23rd. And our GRAND OPENING was June 1st!  
The shelter building has been designed by Clark Patterson Lee from Olean using the latest shelter design techniques, including sound mitigation, energy efficiency, air exchange and sanitation. We also worked with Animal Arts in Colorado to assist in the layout and flow of the building. Kinley Corp from Allegany NY constructed our state of art facility. Improved systems will make the building more comfortable for volunteers, visitors, and our resident animals. In addition, the SPCA has incorporated "green" building strategies to minimize environmental impacts and increase efficiency, such as geo-thermal for our heating and cooling and solar arrays.  We have chosen to construct the new shelter out of ICF (insulated concrete forms) - comprised of styrofoam inner and outer walls and concrete poured inside the walls which not only has a high R-value, but it also will act as a sound barrier. Our goal is to reduce the stress on the animals and to provide a healthier environment and to focus on enrichment and socialization activities for the animals in our care
This has been all made possible by our donors, bequests and several grants.  The construction of our Low Income Spay/Neuter clinic was made possible by the ASPCA's NY State Animal Population Control Program grant.  We received $100,000 in 2015 to start the clinic and in 2017 we have been approved for another $204,932 to complete the interior construction of the clinic along with outfitting the clinic with the surgical equipment needed.  The Spay/Neuter clinic is critical in helping to control the animal population in Allegany County.  We also received another grant from the Pedigree Foundation for $10,000 from their Program Development Grants for our indoor Dog Exercise Arena.  These funds are being used to help to complete the indoor Dog Arena.  The goal is to reduce the stress on our dogs by giving them the opportunity to have some out of the kennel time for exercise and play-time in the arena...thus helping them become more adoptable.  A special THANK YOU to the ASPCA, Pedigree Foundation, Bertha Hamilton Foundation & Newman's Own....and let's not forget all of our donors who have made this vision and dream possible. Our NEW home is located at 5440 State Route 19 in Belmont, NY 14813.
...download>>