PET OF THE WEEK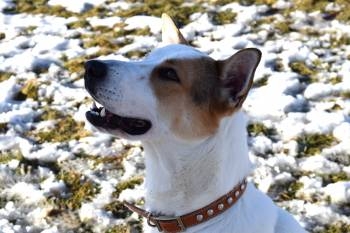 ADOPTING


In 2020 and into 2021 the SPCA has been receiving hundreds of applications for our dogs and cats. Due to both Covid-19 and this overwhelming response we have received about our animals, we have changed our process. You must fill out an Adoption Application FIRST, and your application MUST be approved before we can schedule an appointment to meet an animal you are interested in adopting. The review and approval process may take several days due to the volume of inquiries and applications we receive. It is best to E-MAIL us SPCAallegany@gmail.com us to find out more on how to adopt one of our lovable dogs and cats available for adoption
To start the adoption process, please fill out an Adoption Application at the shelter or download the form down below and submit it to the shelter via e-mail or drop it off at the shelter
---
Serving Animals and People in
Allegany County of New York
The SPCA's mission is to attend to the needs of the abandoned, neglected, and abused companion animals of Allegany County. Change is constant at the SPCA shelter. Animals in great need of care and compassion continually arrive as others are adopted out into their forever homes. The furry faces may change, but the need never goes away.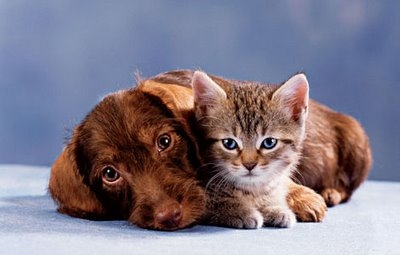 We are limited in being able to hold our fundraisers, but if you would like to make a donation to help out our furry friends, we have a donate button on our Facebook page OR you can donate from our PayPal link: Just click on the PAYPAL link below:

2021 FUNDRAISING UPCOMING EVENTS:

It's kitten season and we are having a KITTEN SHOWER here at the SPCA! Starting May 22nd until Saturday June 12th we will be encouraging donations for our many kittens we have in our care.

Our kittens have made a Wishlist of items they would greatly appreciate such as KMR kitten milk, kitten baby bottles, kitten food, pet heating pads, toys and gift cards and monetary donations are always welcomed too!!! If you would like to take part in this fun event-donations can be dropped off from 12-4pm any day of the week or you can have donations sent via Amazon or Chewy to us!

If interested in adopting one of our many available kittens please submit an adoption application to us. Our application can be found on our website on the home page or you can request an application through email SPCAallegany@gmail.com. An approved application is required to meet/adopt an animal from our shelter. THANK YOU!!! 🙂

SPECIAL NOTICE: In an effort to help reduce the risk and spread of COVID-19 virus, we are NOT open to the public as of November 27th. We are still conducting adoptions and setting up meet and greet appointments - You must have an APPROVED application in order to schedule an appointment.

Due to the overwhelming amount of applications we have received we cannot process applications the same day - due to the increase in applications it may take several days to process. We are requiring all visitors to our shelter to wear face masks, social distance, signing our visitor log and limiting the size of groups to 5 people.

If you are interested in meeting one of our adoptable pets we ask that you start the process by submitting an adoption application via email, applications are available on our website. Once your application has been reviewed and APPROVED we will then contact you to schedule a meet and greet. We will be asking that you limit the people who come with you for the meet and greet to household members only who will be interacting with the pet. If you become ill, or a member of your household becomes ill, please contact us to cancel your appointment.

If you are fostering an animal and have questions or concerns, or you have questions about an animal you have adopted from us, please contact us via phone 585-593-2200 or email us at SPCAallegany@gmail.com. Your call or email will be returned within 24-48 hours. We will also be monitoring and responding to Facebook messages during this time.

All inquiries about surrendering a pet can be made via phone or email. At this time we are not accepting new volunteers or providing community service opportunities. We will however continue utilizing our already established volunteers.

If you need to report an animal cruelty case, please call the cruelty hotline which is answered 24/7 just call 585-268-9600.

We will continue to provide updates as the situation changes. Please feel free to contact us with any questions or concerns. We hope to be back to normal soon! Be safe, stay healthy!!

If anyone has ideas for new ways to fundraise, please contact us by calling 585-593-2200 and press option 2 or email us at SPCAallegany@gmail.com.

NEW SHELTER NEWS:  "SNIP AND SPAY SPCA"
Our new shelter's SPAY NEUTER CLINIC IS OPEN! We are happy to report that we have gradually opened our Clinic doors in 2020 and will be increasing our days of operation to 3 days per week. If you are interested in bringing your cat or dog in to be spayed or neutered please email us at SnipandSpaySPCA@gmail.com to obtain more information along with an application and to schedule an appointment.

The construction of our Spay/Neuter clinic was made possible by the ASPCA's NY State Animal Population Control Program grant. We received $100,000 grant in 2015, along with a donor match to start building the clinic. In 2017 we were approved for another $204,932 to complete the interior construction of the clinic along with outfitting the clinic with the surgical equipment needed. Our clinic is critical in helping to control the animal population in Allegany County.